Reflections on Authentic Movement

THEORY, PRACTICE AND ARTS-LED RESEARCH
is a monograph by Dr Eila Goldhahn.
Published in 2023 by Routledge in their series
Research in Creative Arts and Expressive Therapies



Portrait of a Mover
and
The Wall

Long Circle

(Un)marked Boxes

Collective choreography Authentic Movement: a guide to practice
Portrait of a Mover
(Video still)
Movers at Dartington
(Video still)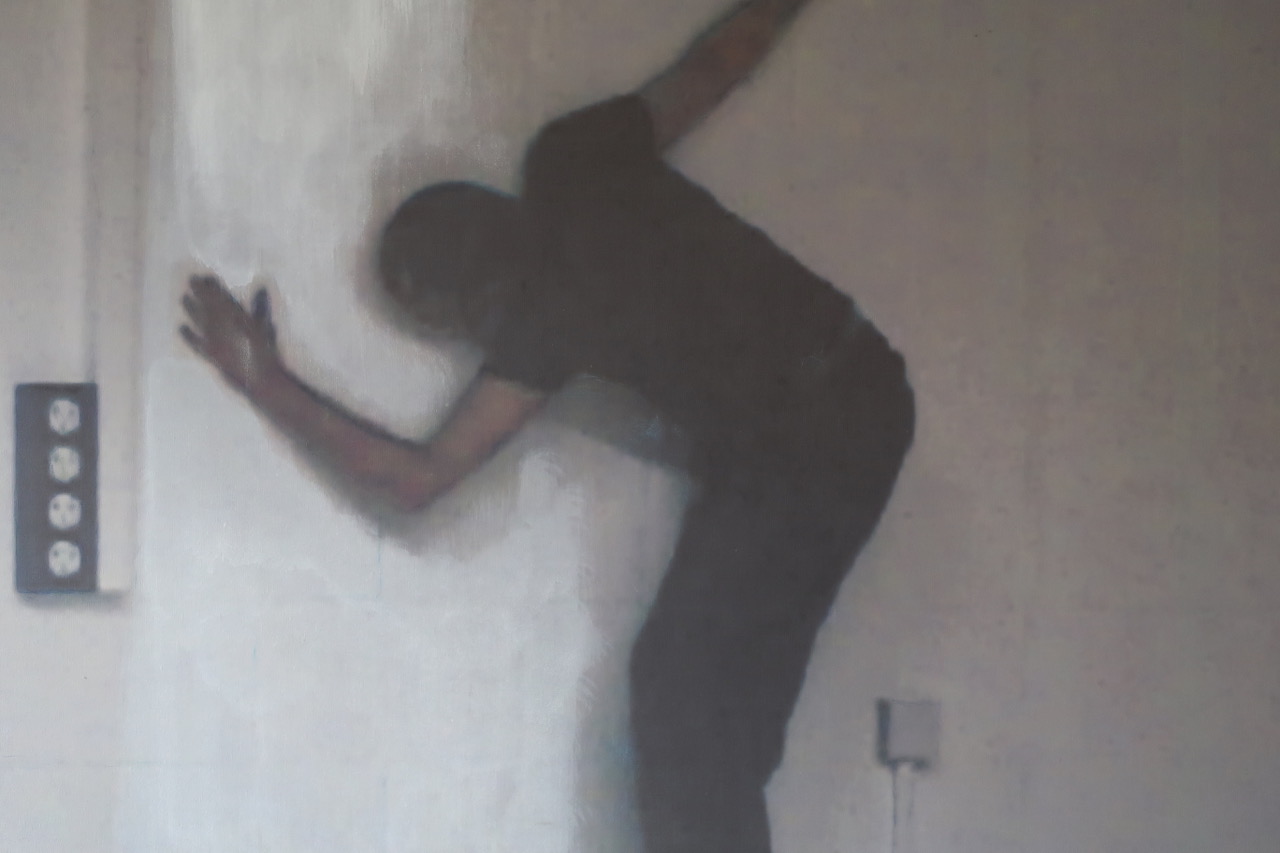 The Wall
, detail
1
(
painting on video still)
The Wall
, detail
2 (
painting on video still)
The Wall
, detail
3
(
painting on video still)
Films on Authentic Movement and the MoverWitness


Films for institutions
Films for individuals
The MoverWitness - a shared habitat
We now understand that we are part of a collective body and habitat. That which supposedly separated us is revised in the face of geopolitical changes.



Wir verstehen jetzt, dass wir Teil eines kollektiven Lebensraums, ja Körpers sind. Das was uns vermeintlich trennte wird revidiert angesichts geopolitischer Veränderungen.


When the own inner observer becomes empathetic, others may be reflected with less prejudice and judgement too. Perhaps the MoverWitness can prepare for a new egalitarianism.



Wenn der eigene innere Betrachter empathisch wird, können auch andere mit weniger Vorurteil und Urteil gesehen werden. Vielleicht kann der MoverWitness auf einen neuen Egalitarismus vorbereiten.

As long as nature remains at least in part available to our contemplation, we can train our esteem in her. We can be still and sense our embodied selves and appreciate the sight of a river, a plant, a bird or a newborn.


Solange die Natur uns noch in Aspekten zur Verfügung steht, können wir unsere Wertschätzung durch Kontemplation an ihr trainieren. Noch können wir still sein und unsere Körper empfinden und die Ansicht eines Flusses, einer Pflanze, eines Vogels oder eines Neugeborenen geniessen.


Being seen digitally: here, now and everywhere is a web-based visualisation of art works, which emerged as part of a PhD research project on movement and dance (Shared Habitats The MoverWitness Paradigm 2007) and continued in new art works and publications, notably in Reflections on Authentic Movement, a monograph by Dr Eila Goldhahn published by Routledge in 2022.

Movement, dance and observation are the starting points for the here presented sculptures, objects and installations. The themes of development, birth and death stand visibly in the foreground, with silence and movement as recurring topics in the MoverWitness.

The MoverWitness is a method applicable in art, dance, sociology and other arts, humanities and sciences, where an observer and "that what moves" are interdependently connected. The MoverWitness is an interdisciplinary tool developed from the Discipline of Authentic Movement by Eila Goldhahn.

Shared Habitats ist eine web-basierte Visualisierung von analogen und digitalen künstlerischen Arbeiten, welche in einer arts-led Doktorarbeit über Bewegung und Tanz entstanden (Shared Habitats The MoverWitness Paradigm, E Goldhahn 2007) und in neuen Arbeiten weiterentwickelt wird.

Bewegung, Tanz und Beobachtung sind die Ausgangspunkte für die dargestellten Positionen in Skulpturen, Objekten und Installationen.
Der MoverWitness ist lern- und anwendbar in der Kunst, Tanz, Soziologie und anderen Künsten und Human- und Naturwissenschaften. Die Prämisse ist , dass Beweger, oder das "was sich bewegt" und Beobachter miteinander verbunden und in einer Wechselbeziehung stehen. Der MoverWitness ist eine interdisziplinäre Methode, die sich aus Authentischer Bewegung (Adler 2002) entwickelt hat. Sie bedient sich und trainiert eine phenomenologische, beschreibende Sprache (percept language) in welcher die individuelle Erfahrung als Teil eines Habitats erfahren lässt.
Eila Goldhahn tanzt vor dem digitalen Auge in Rafael Lozano-Hemmers Installation bei der Venedig Bienale 2007.
Eila Goldhahn dances in front of the digital eye in Rafael Lozano-Hemmers Installation bei der Venedig Bienale 2007. (Copyright with the artists)
MoverWitness (Authentic Movement)

Individual movement and somatic psychotherapy with
Dr Eila Goldhahn. "Hybrid" work: in-person and online. Please enquire here

Authentic Movement Retreats in Devon. Please enquire here

Artists Residencies to develop creative enquiry and new work. Please enquire here

The MoverWitness is a practice of self-directed movement expression in the presence of a compassionate, non-judgemental 'witness'.

Participants learn to become conscious of and sensitive to their own experiences and to describe these in art and language from a first person perspective.

Participants flourish individually and develop a sense of being part of a connected shared habitat. I practice both in studio settings and take this work out of doors into different environments and habitats.